Qreer.com
Qreer.com is an independent technical career board enabling European companies to post vacancies and internships and for applicants to search and apply for these positions throughout Europe.
Qreer.com is a reliable partner for recruiting high qualified (BSc. MSc. PhD) technical professionals. The founders of Qreer.com developed a concept with the sole intention to offer a specialized and more cost effective recruitment solution to both recruiters/ employers and applicants.
Professional Network
Supported by an academic network, Qreer.com offers a down to earth solution for job seekers to start and develop a career in technical areas. And for companies to easily find high potential talent and experienced technicians. Cooperation with the best technical universities in Europe allows us to immediately bring vacancies and internships to the attention of both graduates and alumni. The wide diversity of disciplines offers positions and applicants in areas going from Research and Development, Construction, Architecture, Bio- and Life sciences to the diverse worlds of Medical, Chemical and Geosciences.
User-Friendly Website
The lean and mean character of the site and easy to use navigation options provide a distinctive character and completely new approach in the European wide technical job market.
Being able to deeply characterize and 'tag' both vacancies as well as applicants provides an unique matching tool for all involved. We think simplicity is the key to deliver a successful career board.
Applicant Profile
We focus on candidates with a technical Bachelor's, Master's or PhD degree who are actively searching for a career move. We have an extensive and diverse database of motivated jobseekers- students, graduates, midcareer and senior specialists.
Contact us:
Qreer BV
info@Qreer.com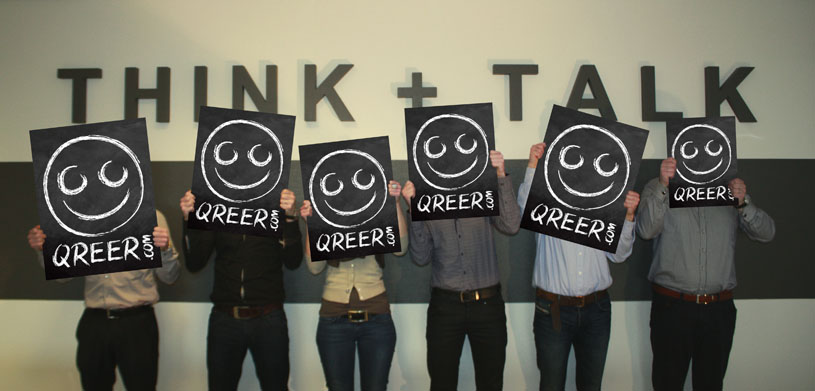 Qreer B.V.
VAT number: NL850671267B01
Chamber of commerce: 52932079
International Partners:
IAESTE- IAESTE offers the opportunity for students of science, engineering and applied arts to gain valuable international work experience.
University Positions-The leading career network in Northern and Central Europe for universities, higher education institutions and research institutes with several regional portals and relevant partners.
Expat Network- Expat Network offers a range of valuable services and benefits – from showcasing the best jobs across the globe, to preparing you to apply for them, to arranging gifts to your family on birthdays and at Christmas.
holiday workLooking for a job during holidays? This site can support you during your study with international summer or holiday jobs