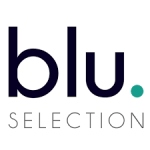 bluselection
Hermesstraat 2C, Zaventem, B-1930 Belgium
Phone: +32 2 880 65 95
Blu Selection is offering Quality Recruitment Solutions to Companies and Expats, just as dynamic and passionate as the Blu Team itself!

With our start-up mindset, we constantly strive to do things differently, always challenging ourselves to be efficient in this competitive job market.

The Blu Team has grown during the last years and is now made up of expats with 8 different languages from all over Europe. Fun, humour, friendship and positive mindset are all part of our day to day team environment, which you can feel while collaborating with us.