Company Profile
Company Name
Imec
Address
Kapeldreef 75

City
Leuven
Postcode
Country
Belgium
Phone
+32 (0)16 28 83 64
Website
http://www.imec.be/job
Description
Imec performs world-leading research in nano-electronics. It leverages its scientific knowledge with the innovative power of its global partnerships in ICT, healthcare and energy. Imec delivers industry-relevant technology solutions. In a unique high-tech environment, its international top talent is committed to providing the building blocks for a better life in a sustainable society.

Imec is headquartered in Leuven (Belgium) and has offices in the Netherlands, Taiwan, US, China, Japan and India. Its staff of more than 1,950 people includes over 550 industrial residents and guest researchers.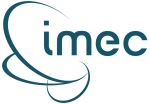 Imec jobs