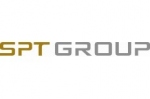 SPT Group
Thormøhlens gate 55, Bergen, Norway
Phone: +47 63 89 04 00
SPT Group is the world leader in dynamic modelling for the oil and gas industry, providing a combination of software, Global Consulting Services (GCS) and solutions within multiphase flow and reservoir engineering. We develop and market OLGA®, Drillbench®, MEPO®, OLGA Online, PIPEFLO, WELLFLO and FORGAS products that support solutions maximizing operations and reservoir performance.

Headquartered in Oslo, Norway, the SPT Group consists of subsidiaries and divisions in Bergen, Calgary, Dubai, Hamburg, Houston, Kjeller, Kuala Lumpur, London, Mexico City, Moscow, Perth, Rio de Janeiro and Sandvika. In April 2012, Schlumberger acquired SPT Group. SPT Group will remain a separate entity fully owned by Schlumberger.

Currently employing more than 280 highly skilled professionals worldwide, we look to recruit professionals who can take an active role in our success. We offer exciting career opportunities in an international business for Bold, Capable and Innovative individuals. See www.sptgroup.com for further information.