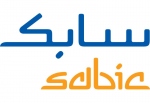 Sabic Innovative Plastics
Plasticslaan 1, PO Box 117 NL, Bergen op Zoom, 4600 AC Netherlands
Phone: +31 164 292911
SABIC is one of the world's leading manufacturers of chemicals, fertilizers, plastics and metals. We supply these materials to other companies, who use them to make products on which the world has come to depend.

We are the largest and most reliably profitable public company in the Middle East. Our success is the result of our focus on three key areas: investment in local partnerships, outstanding research and technology programs, and an ambitious global growth strategy. And last, but certainly not least, because of our talented employees who have a passion to deliver.

In Europe, SABIC employs over 6,000 professionals and is running 6 world-scale production sites and 4 technology & innovation centers. We are present in almost every European country. Major locations within our broad network of innovation, production and marketing are: Teesside (UK), Cartagena (Spain), Gelsenkirchen (Germany), Geleen (Netherlands) Bergen op Zoom (The Netherlands) and Genk (Belgium). Based upon this strong fundament, we are a key producer of olefins, polyolefins, engineering thermoplastics resins, films and sheets in Europe.

At SABIC we are pushing the limits further. We are ambitious and striving to become the preferred world leader in chemicals. To achieve this ambition, we strongly invest in our most important asset - our employees. We see it as our task to help you develop a career with us that challenges you in ways that really make you come alive. Make your career happen with SABIC.