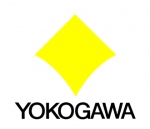 Luke Recruitment
Koningsweg 66, s-Hertogenbosch, 5211 BN Netherlands
Phone: +31 (0)73 850 00 00
Every high-technology product from Yokogawa has to fulfill three basic criteria: Quality, Innovation, Foresight. They are one of the world leaders in industrial automation and control, test and measurement, information systems and industrial services. Besides being high quality, innovative and advanced, their products are also safe and durable. In other words, they supply smart technology, made by smart professionals. Many of their customers are major and global names in oil and gas upstream and midstream, refining and petrochemical, power and energy industries.

Continuous improvement. That's a key principle at Yokogawa. It's essential to building their future. Their goal: sustainable growth, satisfied customers and personal development of our employees.

For this strong, international business, Yokogawa seeks new, experienced, and highly experienced professionals. Thinkers and self-starters who 'See, Know and Act'. Quick, smart and decisive. But above all, willing to 'go the extra mile' for our customers!