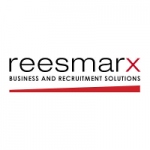 Reesmarx
Worship Street 1-3, London, EC2A 2AB England
Phone: +44 (0) 207 012 0050
Our client provides a complete multichannel commerce software solution that integrates product content, commerce operations, and the extended channel to help retailers, manufacturers, and other businesses create a unified and seamless experience for their customers – from online, to in-store, to mobile and beyond.

Businesses are struggling to keep up as technology places more control in the hands of the consumer. Whether buyers are individuals or corporations, they want products and services on their terms, whether those relate to pricing, timing, or something else. And, they expect to get the same information, level of service, and buying experience regardless of which channel they use.

Without the proper infrastructure in place, creating a single unified voice across channels is simply too costly and time-consuming. This is where our client can help.