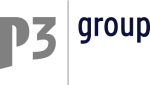 P3 automotive GmbH
Heilbronner Strasse 86, Stuttgart, 70191 Germany
Phone: 004971125274910
Consultancy and management services for the European automotive and supplier industry since 1996.

It is clear that we, as consulting engineers, focus on supporting our customers in the technology sectors. Our experience is focused on engine development, alternative drives, infotainment systems and complete vehicle development.

However, as organizational consultants we actively network, and also focus our competencies on production and production planning, and also on the after-sales, purchasing, IT and QM sectors. We port our knowledge across sectors, such as from the automobile sectors to transporters and the truck sector and back again.