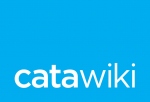 Catawiki
Weesperstraat 61, Amsterdam, 1018 VN Netherlands
Phone: .
Catawiki hosts weekly auctions for collectors. Examples of past items we have auctioned off include a lock of Napoleon's hair, a mammoth skeleton, various large meteorites, and the most expensive Lego set ever produced. In 2015, Catawiki won the Deloitte Fast500 as Europe's fastest growing company. Every month, our website is visited millions of times by registered users worldwide.

Although we only started a few years ago, our mission to make special objects available to everyone is already becoming a reality. Catawiki's offices across Europe house a dynamic, fast-growing and open organisation. Catawiki has a real 'hands-on' mentality, with a casual and friendly atmosphere. We share a strong team-spirit, and all of our inspired employees use their own unique talents and skills to make sure we offer only the very best in online auctions.

We are very proud to be the first Benelux company to have received an investment from famous investors Accel Partners and Lead Edge Capital (first venture capital investors in Facebook, as well as Dropbox, Spotify, and Alibaba).