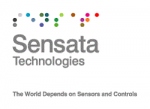 Sensata Technologies Holland BV
Kolthofsingel 8, Almelo, Netherlands
Phone: 0546 - 879555
Sensata Technologies (NYSE: ST) is one of the world's leading suppliers of sensing, electrical protection, control and power management solutions. We design and manufacture devices that help satisfy the world's growing need for safety, energy efficiency and a clean environment in global automotive, appliance, aircraft, industrial, military, heavy vehicle, heating, air-conditioning and ventilation, data, telecommunications, recreational vehicle and marine markets.

We are a rapidly growing $2.4 billion business with operations and business centers in 16 countries and over 17,000 employees worldwide.

We pride ourselves on being a leading global company with strong, local decision making and innovative, complex products that make a real difference.

We have a reputation for unwavering integrity and offer global exposure to world-class talent and significant personal growth and development opportunities.