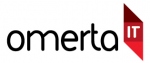 Omerta IT
4 Moorgate, London, EC2R 6DA England
Phone: 0044 2077269366
Omerta IT is a leading IT/IT Security Recruitment/Executive Search Firm operating in Europe, Asia and the US.

We focus in the following area's:

 Infrastructure Support
 Development - Java, J2EE, C#, C++, Perl, etc.
 Application Support
 Technical Support (Multilingual)
 Network & Endpoint Security
 SaaS/Cloud Security
 IdAM (Identity and Access Management)
 Business Continuity, Data Backup
 Threat & Vulnerability Management
 Application Security, Web and Network Penetration Testing, Vulnerability Assessments,
 Encryption, Cryptography, Forensics, CSIRT
 Information Security - PCI-DSS, ISO 27001
 Compliance, Risk, Standards, Assurance, Governance
 CLAS, Check Team Members, Check Team Leaders

Omerta IT work with a number of leading Blue Chip Companies, Investment Banks, Government, Online Media Companies, Software/Hardware Houses and SME's, where we provide IT & IT Security Professionals up to Global Head level.

Specialties
Omerta IT focuses on Recruiting/Head Hunting Technical, Development, Support, Sales, Consultancy and Senior level professionals in Europe, Asia and the US within IT and IT Security.