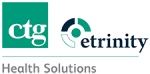 Connect To Grow
Woluwelaan 140 , Diegem, Belgium
Phone: +32 2 720 51 70
CTG is an IT solutions company with over four decades of experience helping our clients achieve their business goals. We specialise in services that improve the management and delivery of both business and IT projects, and deliver measurable business benefits. CTG concentrates on the following sectors: financial services, telecommunications, government, industry, life sciences, and healthcare.

Across our business, we offer expertise and solutions in the latest methodologies, tools and techniques. We can help you assess or implement a structured approach, we can automate your process, we will provide you with the necessary resources, or we will manage the entire process for you.

CTG was founded in 1966 in the USA and expanded to Europe in 1976. Our IT professionals provide our services through a network of ISO 9001-certified sites in North America and Europe.