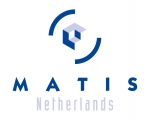 MATIS Netherlands BV
High Tech Campus 10, eindhoven, 5656 AE Netherlands
Phone: 0408516421
MATIS Netherlands is the Dutch subsidiary of the MATIS Group. MATIS is an international engineering consultancy organization active in Europe, South-America and North-Africa. MATIS stands for Motivation, Ambition, Team Spirit, Innovation and Stability.

The MATIS Group supports her customers who are mostly active in the high tech, telecommunications, aerospace, automotive, railway, energy, defense and life sciences industries with more than 1600 employees worldwide.

In the Netherlands MATIS is active in the high tech industry, which includes the semi-conductor industry and the manufacturing of special machinery. Other activities take place in consumers' electronics, multimedia systems and the automotive industry.