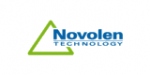 Novolen Careers
Gottlieb‐Daimler‐Strasse 8, Mannheim, Germany
Phone: -
Novolen is a leader in polypropylene technology, with worldwide licensed capacity of over nine million metric tons, and more than 40 years of ex­perience in the development of po­ly­pro­py­lene resins used in the pro­duc­tion of a wide variety of con­su­mer products.

Novolen is part of Technology bu­si­ness sector of CB&I.

Novolen offers full solutions for po­ly­pro­py­lene plants and is pro­vi­ding con­stant support starting from the planning phase, through project exe­cu­tion, construction and plant start up, into operational day-to-day business.

Novolen offers full support to li­cen­sees with immediate access to pro­cess and product improvements, pro­duct marketing assistance and plant operation support.