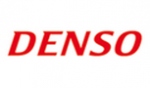 DENSO Europe
Freisinger Strasse 21, Eching, Germany
Phone: +49 8165 9440
DENSO is the world's largest global supplier of advanced automotive technology systems and components, employing around 115,000 associates worldwide. DENSO continues to experience impressive growth, driven by its desire to develop world first technology and lead the market with best in class production quality. DENSO 's impressive track record has been achieved with minimal impact on society and the environment. Further information about DENSO 's operations can be found at www.denso-europe.com.

With around 300 employees, DENSO 's European Head Office is based in Weesp, close to Amsterdam. DENSO Europe houses various European level functions as centralized accounting and business planning functions. In addition, Weesp is the European HQ for DENSO 's AfterMarket activities in the Business Unit AfterMarket & Industrial Solutions both for Original Equipment Spare parts (OES) as well as the Independent AfterMarket (IAM). In the AM product lines are included Spark plug, Glow plug, Cabin air filter, Wiper blade, Oxygen sensor, Starter motor, Alternator, Compressor, Condenser, Radiator, Cooling fan, Engine management systems.

The production locations are worldwide and the sales & marketing communication functions are localized in the key European markets. In the Business Unit AfterMarket & Industrial Solutions the AfterMarket Sales Department is the central function for achieving of sales and profit objectives in the AfterMarket. One of the strategically most important key-countries is Germany.