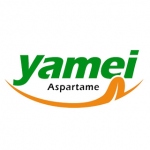 Shaoxing Marina Biotechnology Co.,Ltd
Binhai Industry Zone, city, 312073 Russia
Phone: 8657581195250
Shaoxing Marina Biotechnology Co.,Ltd. is a professional and top Aspartame manufacturer in China since 1998. Former company is Shaoxing Yamei Biochemistry Co.,Ltd.
Certificated with ISO9001,ISO14001,ISO22000,BRC,HALAL and KOSHER.
Aspartame quaility meets with FCCVIII, USP36, EP8, JFSA standard.
Aspartame is used as a low cvalorie sugar replacement, widely added in food additives and pharmaceutical related industry.
There are more than 10 engineers and 15 after sales service personnels in our factory, around 200 workers, including 30 high-skilled ones.the size is arounb 100000 Square meters.
We have exported our Aspartame to more than 50 countries in the world.
Main product:Aspartame powder, Aspartame Granular, Aspartame Fine Granular, Aspartame High Density Powder and Aspartame Super Fine Powder.