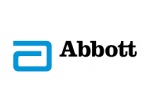 Abbott Healthcare Products BV
Rieteweg 21, Zwolle, Netherlands
Phone: 038 427 9500
Abbott is a global healthcare company committed to helping people live not just longer, but better. We employ around 75.000 people in 150 countries with a diverse portfolio spanning pharmaceuticals, nutrition, diagnostics and devices.

At Abbott, you have the opportunity to make a positive impact on the world through challenging and rewarding work as part of a highly successful and trusted organization that is shaping the future of health. Realise your potential!

Abbott Nutrition, an independent division of Abbott BV offers a full range of medical supplies, tailored to the specific nutritional needs of the patient. The range consists of drinking and tube feedings like Ensure ™ Plus and Jevity®, from disease-specific nutrition including Prosure®, and drinking and tube feeding for children.