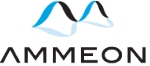 Ammeon
O'Connell Bridge House, D'Olier Street, 6th Floor Dublin 2, Ireland
Phone: +353 16 45 23 00
We're a services and solutions partner that helps large organisations make the most of emerging technologies. At Ammeon we believe the future should never leave our customers behind and we're 100% committed to delivering this promise.

Our dynamic team of over 200 technical professionals has the talent and smarts to unlock value from DevOps, Cloud and related technologies.

Founded in 2003, Ammeon is a services and solutions partner that helps you grasp the opportunities presented by emerging technologies and maintain that leading edge.

Over the years we have worked with many Fortune 500 companies and our customer portfolio currently includes Ericsson, Vodafone, Telefonica, Mirantis and AIB.

Our large team of consultants, technical architects, project managers and developers have the real-world experience, technical know-how and operational understanding to deliver a customer's strategy.

Vendor-neutral, our team has the experience working with the latest technologies.

In order to help address the demand for skilled expertise in Europe, we launched Ireland's only purpose-built Learning Centre for DevOps and OpenStack. We've built Ammeon Labs to foster experimentation and advance cloud-based applications and services. And we have a strong network of partners to help us meet our customers needs.