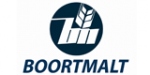 Boortmalt
Zandvoort 2, Antwerpen, 2030 Belgium
Phone: +32 (0) 35 45 04 11
"The most green and cheapest energy is the one you do not consume"

Boortmalt is the 5th largest global Malting Company with 10 production facilities spread over Europe. It is proud to count many global and regional brewers and distillers among its customer base. In order to support Boortmalts' Vision and Strategy in terms of Sustainable and Responsible Entrepreneurship and in order to maintain its competitive 'edge' with respect to Operational Performance, Boortmalt decided to recruit a Group Energy Manager.

Boortmalt is part of the French cooperative AXEREAL, the largest grain collector in France.