Qreer.com
Qreer.com is a European Technical Job Board with smart job marketing solutions. By promoting your vacancy and brand we attract both the active and passive talent you are looking for. Qreer is focused on 19 technical educational backgrounds and 740 specialisms in Engineering, Science, Software and Technology. Qreer.com is a reliable partner for recruiting highly qualified (BSc, MSc, and PhD) technical professionals. The founders of Qreer.com have developed a smart concept - a solution to companies to have a single partner for its job marketing activities - with the sole intention of offering specialized and cost-effective recruitment solutions, to both recruiters/employers and applicants.
Professional Network
With access to all the relevant media channels (+2000 channels), we can target active and passive candidates all over Europe. With a tailor-made plan, we help you target top talent via the right media channels at a targeted region or all over Europe. To target top talent, we combine your feedback with our expertise to know which media channels to target and what your audience use. The channels are selected and depend on your objectives. A partnership with over 200 of the best technical universities in Europe allows us to immediately bring vacancies and internships to the attention of both graduates and alumni. The wide diversity of disciplines offers positions and applicants in areas going from Research and Development, Construction, Architecture, Bio- and Life sciences to the diverse worlds of Medical, Chemical and Geosciences.
User-Friendly Website
The lean and mean character of Qreer.com and easy to use navigation options provide a distinctive character and completely new approach in the European wide technical job market. Being able to deeply characterize both vacancies, as well as applicants, provides a unique matching tool for all involved.
Applicant Profile
We focus on candidates with a technical Bachelor, Master, or PhD degree who are searching for a career move.
Contact us:
Qreer BV
Netherlands
Phone: +31 (0)40 7009709
[email protected]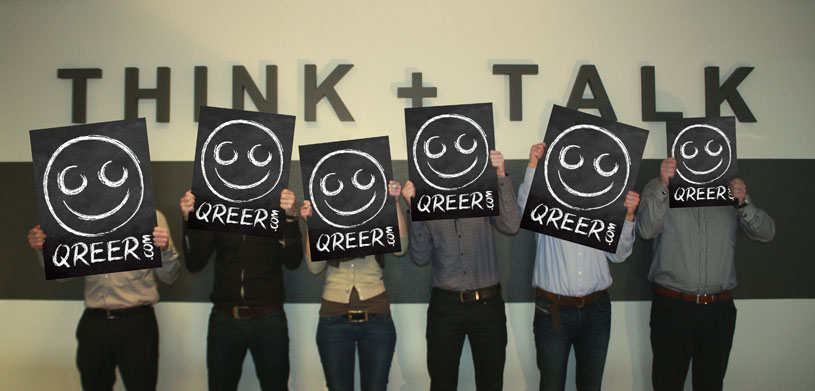 Qreer B.V.
VAT number: NL850671267B01
Chamber of commerce: 52932079