Face the Future!
In many countries it is hard to find a suitable job in a specific field of Science, Engineering or Technology.
Don't waste time searching through general jobsites that are not relevant to your profile and that cannot offer what you are looking for.
Recruiters have a strong need for qualified candidates and efficient, specialized jobsites.
Recruiters are forced to shift their working area from national to international (Europe).
Joining Qreer.com means you FACE THE FUTURE and your career will boost!
And not to forget this career can easily be found on an user-friendly and well-organized website!
Start your journey and discover what Europe has to offer you! Search for qualified jobs to develop your skills and enrich your talents! If you are not registered yet, please
register here!
Your CV in the spotlight?
Did you know that 80% of all positions are filled without the job ever being advertised?? So make sure that your own profile can be found by recruiters. If you already have a CV you can upload your CV and add it to your profile. For all documents you upload, you have the choice to make it visible (or not) to all registered recruiters. Creation of a new CV is also possible and some templates can be used to help you.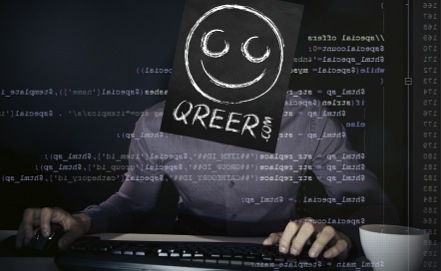 Take a step forward in your career and closer to your goals!
Having troubles defining whether you are an experienced candidate? We break out our candidate types into two categories: college or experienced candidates. In our eyes you are experienced if you have more than 2 years of professional work experience. On Qreer.com you can search for jobs by years of experience (e.g. 2-5 years or 5-10 years). College candidates are students and recent graduates looking for internships, PhD positions and entry level jobs (0-2 years experience).
We hope it's clear now how you search for jobs that 'fit' to your career phase. Now you need to question yourself in which field you would like to find exciting and challenging jobs? Do you aspire an international (national) career in Science, Engineering or Technology? Qreer.com is made for high qualified experienced candidates who are motivated and ambitious to take a step forward in their career. The unique technical specialization offers national as well international careers at Bachelor, Master and PhD level.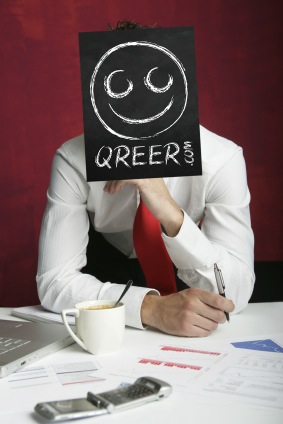 Class may be over, but curiosity doesn't have to end…
Finding a job is not an easy task at all. Qreer.com gives special attention to students and graduates who are motivated, curious and ambitious to learn more, develop their selves and discover the real world. Are you looking for an international career or internship? Qreer.com is an European Technical Job Board specialized in Science, Engineering and Technology, offering jobs and internships on Bachelor, Master and PhD level.
Besides jobs Qreer.com also offers internships and traineeships. In the internship section you can also find graduation positions to complete your Master Thesis or PhD degree! Qreer.com strives to give you the best student and graduate opportunities at well-known and international operating companies all over Europe!
Support in writing a CV?
Hey and don't forget, the whole Qreer.com team is there to help you!! Are you (re)writing your CV or would you like to have a quick scan on your current CV? Send us a message and our team can quickly advise you how to make your resume more attractive in just a few clicks.

Traceability
Allow recruiters to find you! After writing your CV (or you already had one) you need to make sure that also recruiters can access and review it. You can do this by applying for positions, but even better is to upload your CV in the Qreer.com database and create your own My Qreer profile.
Over 40.000 top employers across Europe have access to this database to search for specific profiles and contact applicants directly. Applicants with a complete profile have a higher success rate when applying for jobs. Qreer.com rewards people who have a complete profile by advertising these profiles on the employer side. Get your CV in de spotlight now!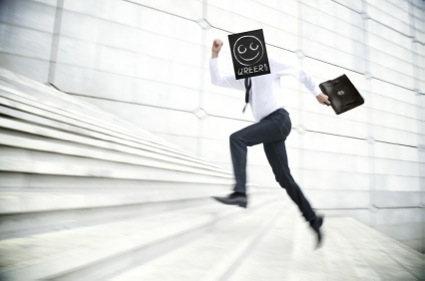 Meet us at your university!
Qreer.com collaborates with many (technical) universities throughout Europe. These universities have an exceptional position to post jobs and internships for free. Find a position within your own university or at another well-known university elsewhere n Europe. Each year the Qreer.com team attends many Career Fairs and Job Events at various universities throughout the whole of Europe. See our agenda to find out if we already plan to visit your university? More information about our collaboration with universities is available on the universities page!
Quantity vs. Quality!
Many jobseekers use the "scatter-gun" method to find jobs or internships. But mailing your CV to as many employers as possible is not the strategy you should follow.
Recruiters are receiving a huge amount of applications and do not have the time or systems to deeply analyze every single application. And there are even fewer opportunities available in the current economic climate.
So, you need a specialized website where you can apply quickly and easily on the appropriate vacancies.
As we aim for a high quality selection, our registered recruiters know that your CV is submitted from Qreer.com and will review these more carefully.
Attract Attention!
Most of the time recruiters scan CV's first on academic qualifications and experience. Let's make a summary of your most important skills and experiences.
Recruiters like personal details and photo's of candidates. Edit your profile with your contact details and upload a photo of yourself.
If your summary and personal information have drawn their attention, recruiters will take the time to view your whole CV.

And last but not least: here's a few application Tips & Tricks: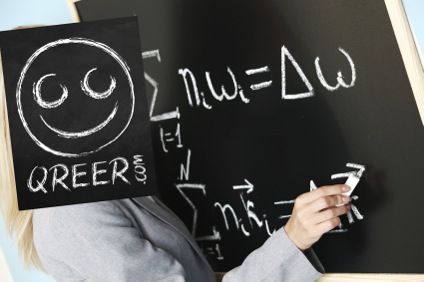 Make a shortlist of your preferred employers and save the jobs you most like to your own personal library.
Research your preferred employers before you prepare your application documents. When applying select the specific documents you would like to add for that specific job. In your own personal library you can store as many versions of your resume as you would like.
Let the recruiter know that you have knowledge about the company's industry, products and services.
In your covering letter, highlight evidence that you meet the key requirements and have acquired knowledge in the areas described in the job description.
Do a spell check to ensure your CV and other documents are error free!!
.