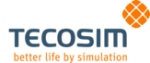 Tecosim
34 Hornsby Square, Southfields Business Est., Essex, SS156SD England
Phone: 00441268559550
REALISING YOUR ENGINEERING POTENTIAL..

TECOSIM is a top Engineering development partner in Europe. As a world-leading provider of engineering development services, we support the automotive sector and its suppliers, the aerospace industry and other key sectors.

In addition to our headquarters in Rüsselsheim and branches in Ingolstadt, Cologne, Munich, Stuttgart and Wolfsburg in Germany, we are also represented on an international level in India, Japan and the UK. With a team of around 450 employees worldwide, we are able to offer attractive career opportunities in a variety of engineering sectors. TECOSIM has placed a sharp focus on international growth and are looking for qualified engineers who are able to help with this transformation.

To remain as a market leader, TECOSIM has ensured that optimum quality is one of the company's key objectives; this guarantees that our customers receive not only a high level of service, but a development partner they can trust.

The company's engineers seek to demonstrate that TECOSIM is the number 1 engineering development partner on a daily basis, by delivering a high quality service that is supported by our embedded company processes.

What we do:

TECOSIM supplies engineering resource in the following areas:
- CAE / FEA Analysts
- Component Engineers
- CAD Designers / Draughtsmen
- Test Engineers
- Quality Engineers
- Manufacturing Engineers

TECOSIM is the driving force behind the development of CAE products and services.

TECOSIM sets trends in engineering technology.