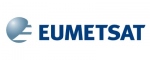 EUMETSAT
Eumetsat Allee 1, Darmstadt , D-64295 Germany
Phone: +49 6151 807 3660/3770
EUMETSAT is a global operational satellite agency at the heart of Europe. Our purpose is to gather accurate and reliable satellite data on weather, climate and the environment around the clock, and to deliver them to our Member and Cooperating States, to our international partners, and to users world-wide.

We operate a system of meteorological satellites that observe the atmosphere and ocean and land surfaces – 24 hours a day, 365 days a year. This data is supplied to the National Meteorological Services of the organisation's Member and Cooperating States in Europe, as well as other users worldwide.

The service provided by EUMETSAT helps to enhance and safeguard the daily lives of European citizens. They aid meteorologists in identifying and monitoring the development of potentially dangerous weather situations and in issuing timely forecasts and warnings to emergency services and local authorities, helping to mitigate the effects of severe weather and protecting human life and property.

This information is also critical to the safety of air travel, shipping and road traffic, and to the daily business of farming, construction and many other industries.

In our increasingly weather-dependent society, satellite data has become indispensable for the National Meteorological Services to forecast the weather at all ranges and to produce timely warnings and other information that support public and private decision making for our social and economic well being.

"Weather and climate monitoring are global challenges, requiring a coordinated, long-term response."

In addition, satellite observations are relevant to climate monitoring. Over the last 30 years, meteorological satellites like Meteosat have indeed accumulated unique records of our changing climate. Their data, together with those of our Metop and Jason low Earth orbiting satellites, will play a major role in the ongoing development of climate services.

Weather and climate monitoring are global challenges, requiring a coordinated, long-term response based on strategic investments in large infrastructure in space and on ground. Indeed, international cooperation forms a fundamental part of our endeavors: in the framework of World Meteorological Organization, EUMETSAT strives to increase benefits to the user community through cooperation with other satellite operators.